A TALE OF TWO PRINCESSES
CATHERINE OF ARAGON & JOANNA OF CASTILE WERE SISTERS...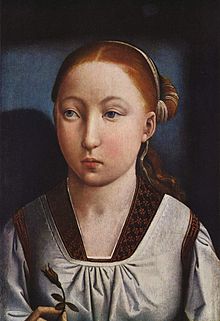 Catherine of Aragon, aged 11, painted in 1496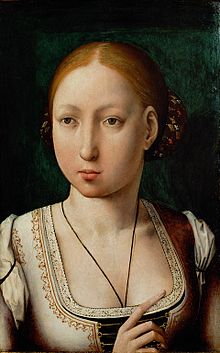 Joanna of Castile, aged 11, painted in 1490
Catherine of Aragon and Joanna of Castile were the daughters of King Ferdinand of Aragon & Queen Isabella of Castile, the two monarchs who defeated the Moors of Granada, united Spain and dispatched Columbus on his famous voyage to the New World. Joanna was the elder and her marriage to Philip of Hapsburg paved the way for the creation of the mighty Hapsburg empire. Joanna and Philip's son,Charles V, inherited Spain, Southern Italy, Sicily and the Spanish colonies in The Americas from his mother and Austria, the Low Countries and Burgundy from his father. Charles' election as Holy Roman Emperor in 1519 added Germany and Northern Italy to his dominions.
Catherine of Aragon was Joanna's younger sister and her marriage to Henry Tudor in 1509, a few months before his coronation as Henry VIII, placed England firmly in the Hapsburg camp. The Anglo-Spanish union completed the encirclement of France and Henry hoped his powerful allies would help him seize the French throne and restore England's territories in Normandy, Anjou and Gascony. Unfortunately Henry VIII was no Henry V and Calais remained England's only possession in France until it was lost during the reign of Mary I, Henry and Catherine's daughter .